Meet the Expert
Md Rafiqul Islam
Last updated
Apr 20, 2023
According to the United States Census Bureau, approximately 13% of Americans hold a master's or doctorate degree, with ethnic minority students making up only a small fraction. While obtaining a doctorate degree comes with its own set of unique challenges, having that advanced degree ultimately leads to more career growth and higher earnings. You may be starting a doctorate or thinking about what a doctorate journey looks like for you. If you're a prospective minority doctoral student, this guide walks you through a full set of tools spanning scholarships, grants, fellowships, and additional academic resources to help you succeed.
Different Types of Financial Aid Opportunities for PhDs
Financing a doctorate degree can be costly, but the investment pays off throughout your career. If you're considering obtaining a doctorate, you'll encounter various options for paying for your education, including scholarships, grants, fellowships, assistantships, and loans. Keep reading to learn more about each one.
Scholarships
Scholarships are a great way to make obtaining a doctorate degree as a minority student more affordable. Unlike loans, scholarships are "free money" and do not need to be repaid. Scholarships are awarded based on specific criteria, including being tailored to minority groups, financial need, academic standing, athletic skill, and more. Minority scholarships for doctoral students allow specific charitable organizations, businesses, and academic professionals to offer scholarship funds to students. Scholarships take time to apply for and usually require you to write one or more essays, so choosing the best scholarships for you is crucial in maximizing your time and reward money.
Grants
According to Federal Student Aid (FSA), a grant is a form of financial aid that doesn't have to be repaid. These often come from the federal or state government, universities, and private or nonprofit organizations. Grants are usually awarded to students who show financial need; students apply through the FSA's free financial aid application, commonly referred to as the FAFSA, and through grant-making organizations' websites. Grants may need to be repaid if you withdraw early from your doctorate program or your enrollment status changes from full-time to part-time.
Fellowships
According to Columbia University, fellowships are funded, short-term opportunities for academic students seeking doctorate degrees without the associated teaching or research responsibilities. Often fellowships are sponsored by a specific organization, government agency, or academic institution and allow recipients to pursue tailored academic research and training, developing new community-based organizations, and more. Fellowships provide cultural immersion for doctoral students, help expand students' professional networks, and allow them to experiment with their learning, among other benefits.
Assistantships
Enrolling in an assistantship program as a minority doctoral student is a great way to help fund your doctorate degree. An assistantship provides graduate students with part-time, paid work experiences in their field of study. This allows students to gain experience, expand their knowledge and skills, work alongside academic faculty and staff on specialized projects, hone their research skills, and develop leadership and interpersonal skills. Fellowships are usually paid out as a stipend for several thousand dollars and tuition credit.
Loans
When applying for financial aid, loans are one of the biggest options to consider. A loan is money you borrow and pay back with interest over time. Loans can be made by the federal government and private sources such as banks and organizations. Federal loans are usually easier to obtain through the U.S. Department of Education and often have lower fixed interest rates than private loans through banks. According to FSA, graduate and doctorate students can borrow up to $20,500 each year in Direct Unsubsidized Loans, which are available to all students regardless of financial need. With federal student loans, you can focus on excelling in your doctorate program and won't have to begin repaying your loans until after you graduate or drop below half-time credits.
Scholarships for Minority Doctoral Students
Scholarships are a great way to help you pay for your doctorate degree. Many scholarships are tailored to minority students, with a goal of increasing the number of underrepresented groups in specific career fields. Scroll down to see a list of top doctoral scholarships for minority students.
Awarded to focus on broadening the number of traditionally underrepresented groups in the management and operation ranks of the transportation, travel, and tourism industry.
Awarded to students pursuing computer science degrees to help them become leaders in the field. Selections are based on the strength of each candidate's commitment to diversity, equity, and inclusion; demonstrated leadership; and academic performance.
Awarded to high-achieving graduate black students pursuing an advanced degree in history, political science, communications, media, journalism, public policy, public administration, or related fields.
Awarded to high-achieving black graduate students pursuing an advanced degree in a business or a STEM-related field.
Offers substantial scholarship support to underrepresented minority students who are beginning their doctoral work in engineering, natural science, and mathematics. Scholarships are provided through eight partner schools including Cornell, Duke, and Massachusetts Institute of Technology.
Offered to provide financial aid to minority students in healthcare management graduate programs to offset tuition costs, student loans, and expenses. Designated for minority students enrolled in their final year of a healthcare management graduate program.
The program's goal is to increase the number of minority CPAs who serve as role models and mentors to young people. Awarded to full-time minority accounting PhD scholars who demonstrate significant potential to become accounting educators.
Awarded to support students who identify as minorities and are interested in a career in the environmental profession.
Awarded to students who demonstrate leadership ability through exemplary community service and academic talent. Awards are granted to highly motivated full-time African-American or black students pursuing an undergraduate, graduate, or doctoral degree in a variety of fields.
Provides financial assistance to eligible American Indian and Alaska Native female graduate students pursuing degrees full-time at an accredited institution in fine arts, visual works, crafts, music, performing arts and dance, literary arts, creative writing, and poetry.
Provided by the Southern Regional Education Board Doctoral Scholars Program. The stipend is available to minority students enrolled in a campus-based PhD program. The program must be full-time at a participating U.S. institution.
Awarded to provide financial assistance to eligible American Indian and Alaska Native undergraduate (juniors and seniors) and graduate students pursuing degrees full-time at an accredited institution.
Standing Out on Applications: Making the Case for Yourself
No matter what type of financial aid you're seeking, you'll need a strong application to earn it. Especially when it comes to free money through scholarships and grants, you'll want to make your application stand out from the rest. To make a solid case for yourself, highlight your unique experiences, leadership abilities, and strongest characteristics to show why you deserve the scholarship. Below are some tips you can use to help increase your chances.
Highlight Unique Experiences and Perspectives
One of the best ways to make yourself stand out as a top candidate on your applications is by highlighting your unique experiences and perspectives as a minority doctoral student. Use your experience as a member of a marginalized and underrepresented community to highlight your own unique difficulties and barriers you've faced throughout your life and how obtaining a doctorate will help you overcome these.
Showcase Leadership and Community Involvement
Of course, your leadership and community involvement are strong factors to include on your applications. Many doctoral programs and financial aid applications require applicants to explain how they took on a leadership role in their community and how they have helped positively impact those in other marginalized groups. Strong leadership characteristics lead to strong applications.
Seek Quality Recommendations and References
A letter of recommendation is one of the most important pieces of information in your application. Including one will set you apart from other applicants by allowing a third party to speak on your behalf and showcase why you are deserving of enrolling in the doctoral program and/or receiving a form of financial aid. A letter of recommendation can come from a trusted professor, internship coordinator, or nonacademic who can write about your contributions to the community and field of study.
Write a Compelling Personal Statement
The best way to make yourself stand out from other applicants is to personalize your application. Instead of making a generalized personal statement that you can copy and paste into many applications, why not make a compelling statement for each? By using personal connection and anecdotes in your application, you will connect better with the reviewing judges and teams, making you memorable and more likely to be chosen.
Showcase Strong Academic Performance
One of the best ways to boost your application is to showcase your strong academic performance. Attending a higher education institution is hard work, and maintaining good academic standing with your school should be highlighted on your application. If you found yourself struggling in some of your courses and didn't perform as well academically, don't be discouraged from applying to opportunities. Instead, rely more on boosting your application to make yourself stand out.
The Different Types of Minority Doctoral Students
According to the Population Reference Bureau, today's racial and ethnic minorities are made up of anyone who identifies as Hispanic, African American, Asian, Pacific Islander, American Indian, or Alaska Native. The term "minorities" has expanded to include women, specific religious members, disabled persons, and members of the LGBTQ community who find themselves at a social, economic, and academic disadvantage from their majority counterparts.
Racial and Ethnic Minorities
If you're a racial or ethnic minority student, special financial aid and scholarship opportunities are available that can help you pay for your doctorate degree.
Awards scholarships to American Indian and Alaska Native college students seeking undergraduate and graduate degrees at tribal colleges, nonprofit, and accredited schools.
Scholarships are offered by the Society of Hispanic Professional Engineers, an organization with a mission to "empower the Hispanic community to realize its fullest potential and impact the world through STEM awareness, access, support, and development."
Religious Minorities
According to the Pew Research Center, the most common religion in the United States is Protestant (Christianity). Any person practicing another religion, including but not limited to Catholicism, Judaism, Islam, Hinduism, Mormon, Orthodox Christianity, Jehovah's Witness, Native American religions, and others are considered religious minorities.
Awards a limited number of scholarships each year to individuals enrolled in a nursing program.
Awards are given to increase American Muslim representation in media and politics to improve public opinion and public policy.
Disabled Minorities
According to the Centers for Disease Control and Prevention, people with disabilities make up the largest minority group in the United States, constituting an estimated 26% of the total population. It's a diverse group, crossing lines of age, ethnicity, gender, race, sexual orientation, and socioeconomic status.
Recognizes exceptional students with cystic fibrosis who demonstrate academic excellence, community involvement, creativity, and the ability to serve as positive role models for the cystic fibrosis community.
Open to Maryland students in any major who are the sons, daughters, stepchildren, or surviving spouses (who have not remarried) of U.S. service members who died or became disabled as a result of military service, veterans disabled as a result of military service, POWs/MIAs from the Vietnam War, victims of 9/11, or state, local or public employees or school employees who either died in the line of duty or suffered a disabling injury. Please note, this scholarship is a little different in that the applicant does not need to have a disability themselves.
Awards scholarships to students with disabilities pursuing higher education. These scholars are enrolled in community college, university, vocational school, and graduate programs.
Sex and Gender Minorities
According to the National Institutes of Health, sexual and gender minority populations include, but are not limited to, individuals who identify as lesbian, gay, bisexual, asexual, transgender, two-spirit, queer, and/or intersex. Individuals with same-sex or same-gender attractions or behaviors and those with a difference in sex development are also included. These populations also encompass those who do not self-identify with one of these terms but whose sexual orientation, gender identity or expression, or reproductive development is characterized by nonbinary constructs of sexual orientation, gender, and/or sex.
Awarded to undergraduate and graduate students pursuing degrees in science, technology, engineering, or mathematics (STEM) programs who are either lesbian, gay, bisexual, transgender, queer, or an active ally of the LGBTQ community. The scholarships are designed to promote academic excellence and increased visibility of talented LGBTQ+ students in STEM careers.
Awards scholarships to LGBTQ+ learners from the upper Midwest at all stages of their education.
Awards students who support LGBTQIA people in their pursuit of higher education. Centered on Aritzia's values, the scholarship prioritizes students who demonstrate excellence and creativity and who strive to make a positive impact on their communities.
Challenges Minority Students Might Face and Their Solutions
Now that you have a list of financial aid and scholarship opportunities at your fingertips to help you pay for your doctorate degree, let's walk through some challenges that minority doctoral students face when obtaining their degree. According to the National Center for Education Statistics, about one-third of students receiving doctorates are members of underrepresented groups. Because of this, minority doctoral students face a number of challenges, including lack of diversity, bias and stereotyping, lack of role models and mentors, and more.
Lack of Diversity
With only one-third of students receiving doctorates identifying as members of underrepresented groups, what follows is an overall lack of diversity. This can be seen not only in your courses, but also throughout your school and into your program and career field. Minorities may not consider pursuing graduate degrees or may be battling the financial burdens of an advanced degree.
Challenge: You just walked into your first doctoral course of the semester and you find yourself the only minority student in the room. After attending your courses throughout the week, you realize you are isolated from your classmates.
Solution: Work to build bridges with your classmates. As a long-term solution, schedule an appointment with your advisor to initiate a workshop on educating minority undergraduate students about how pursuing a doctorate degree will help them excel in their career and how their voices are needed to continue pushing and promoting diversity in many fields.

Bias and Stereotyping
As a minority doctoral student, you could be faced with ongoing bias and stereotyping by your classmates, professors, and other faculty.
Challenge: You find yourself in a classroom with 50 other doctoral students where the professor regularly involves the students in discussion and discourse. While you raise your hand to voice your opinion on a certain topic, you find the professor rarely addresses you or, when they do, dismisses your thoughts and perspectives while placing more emphasis on other students' responses.
Solution: Stay after class and talk with your professor about how you've noticed a disparity between you and the other doctoral students in the course. Address your concerns and how they are affecting your progress in the course. Confidently show up and address your strengths as a minority doctoral student and how your perspective and opinion should be weighted just as highly as others'.
Lack of Role Models and Mentors
According to Teach.com, many women and minority students report discomfort, disappointment, and levels of frustration with a perceived pressure to conform to normative models. This pressure carries on into the vital relationship of mentors and role models for minority doctoral students, which can be lacking throughout many academic programs and institutions. You may have difficulty finding a mentor who understands your unique set of circumstances.
Challenge: As you talk with your fellow doctoral students you find many of them mentioning advice and meetups with their mentor. You feel yourself lost and disconnected because you don't have a similar academic role model or mentor to talk with and to encourage and advise you throughout your courses.
Solution: While your doctoral program or institution may not offer a mentor or role model that can directly relate to you, talk with your advisor to see if there are resources for nearby schools where there may be one. Additionally, searching other doctoral programs throughout the country and their professional faculty and staff could lead you to sending an email, introducing yourself, and initiating an online mentorship relationship with someone who understands your obstacles as a minority doctoral student.
Unfamiliarity With the System
One of the biggest challenges that minority doctoral students might face is lack of familiarity with the academic system. According to the Southern Regional Education Board, only six percent of nationwide academic faculty are African American, five percent are Hispanic, and one percent are Native American. Many minority doctoral students might not have anyone within their family who has pursued an advanced degree, resulting in students facing challenges and obstacles without direct support.

Challenge: You are the first student in your family to be accepted into graduate school. Instead of focusing on your courses, though, you find yourself overwhelmed with the amount of paperwork, financial aid information, deadlines, and other important factors involved with the process.
Solution: Schedule a face-to-face appointment with your academic advisor where you can express your feelings and unfamiliarity with the process. Most academic faculty and staff want their students to succeed, so ask for assistance and clarity on processes to better set you up for success.
Resources for a Successful Doctorate Experience
Pursuing a doctorate degree takes a high level of dedication, commitment, and finances. According to Northeastern University, those graduating with a doctorate degree earn an average of $20,000 more each year than those with a bachelor's degree. However, earning an advanced degree holds a higher level of financial commitment. Additionally, minority students will be faced not only with the financial aspects of getting a PhD but also with other obstacles to overcome as they work to earn their degree. These resources provide a jumpstart
First-Hand Experience: Interview with a Minority Doctoral Student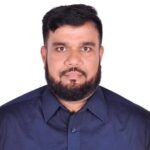 Md Rafiqul Islam, PhD, graduated from Kent State University in 2020 and is now an instructor at The University of Alabama. Originally from Bangladesh, his research focuses on climatology and the South Asian monsoon climate.
Q: Did you have a mentor or role model who helped advise you throughout your doctorate degree journey? What is your advice to doctoral students looking for a mentor?
A: I am happy and excited to promote my advisor Dr. Scott Sheridan, professor and chair of the department of geography at Kent State University, who is my academic role model/hero and has changed my education to prepare me to become a professional. My most important advice to upcoming graduate students is to choose an advisor who wants to promote your ideas. This gives inspiration in a difficult time and provides scope to do research in your own space and freedom. You'll also want to look for a person who is communicative and supportive.
Q: What piece of advice would you offer incoming minority doctoral students to help them stand out on their admission and scholarship applications?
A: The U.S. carries a very high standard of education and research worldwide. Build on your experience to make yourself valuable in the competitive market. Consult with prospective faculty before applying to any program. And most importantly, bring a fresh mind for working hard.
Q: As a minority doctorate graduate, did you ever feel stereotyped or feel a lack of academic and peer support while obtaining your degree?
A: When I came here, I had a lot of educational and technical shortfalls, which is common for those from developing countries. However, the U.S. educational system trained me well, filled the gaps, and provided financial and academic support.
Q: Did you feel there was a collaborative environment with other students or faculty? How did you personally help foster that?
A: The U.S. higher education system is the perfect collaborative environment to promote your ideas. I got much support in my research, which would have been utterly impossible if I hadn't had collaborative support from the school and related professionals in my field.
Q: What do you wish you had done to better prepare yourself and help you succeed in grad school?
A: I wish I had more technical knowledge before coming to graduate school. I wish I could have adapted faster to the nature of research. I wish I didn't procrastinate in my studies. I wish I had gotten every assignment done on time, which would have reduced my struggle.
Q: What were some of your personal struggles and obstacles you had to overcome as a minority doctorate student?
A: Being an international student, language and adapting to the American accent were obstacles for me. However, I do not think or feel at any time that I had an issue or problem with being a minority student. I had been treated equally at all times during my education by my teachers, mentors, and my fellow colleagues. In some cases, I got more help or support than most students.
Q: As someone who is currently working and teaching, do you think there are a lot of diverse staff and educators in your specific field? What do you think could improve?
A: As I am an instructor, mostly teaching American students, I always feel honored and happy. Many of my own methods, which I learned from my country's education system, are helpful and memorable to my students. They like the way I approach my teaching. However, new-generation kids are more device dependent, which is not appropriate sometimes. Sometimes I feel kids need to remember to show respect to their mentors.