Last updated
Jul 31, 2023
Business leadership entails solving problems, making decisions, and equipping individuals with the resources to enhance not only their contribution to the organization but also their positive impact in the world. The intricacy of contemporary business necessitates leaders who possess comprehensive knowledge of advanced business theory and its intersection with tangible outcomes in the real world.
Thankfully, for individuals with lofty aspirations but limited time, numerous schools now provide online business PhDs. This enables you to invest in your future by earning a doctorate degree at your own pace, from the convenience of your home or office. Before you decide to pursue your PhD, you probably have some pressing questions, such as:
What's the benefit of a doctorate in business? How can a PhD in business help my career? What's the best online PhD in business?
While an advanced degree is not a requirement for success in business, obtaining one could lead to a more fulfilling and lucrative career, particularly in fields such as business leadership, policymaking, and postsecondary education. This guide serves as a starting point for your research into the best online PhD programs that align with your business and career objectives.
Best Online PhDs in Business for 2023
As more areas of business and education transition to the online space, there are numerous opportunities to enhance your resume, knowledge, and value. Modern business values innovation and creative leadership, and the right business graduate program can lead to opportunities in research, higher education, and leadership roles in the business industry.
When selecting the ideal online PhD in business program that aligns with your needs, there are several factors to consider, including affordability, flexibility of schedule, program focus, and networking and career prospects. We considered those and other key features to determine our list of top online PhD in business programs for 2023. Learn more about each program below and see why they stand out from the rest.
Inside Look at Quality Online PhD in Business Programs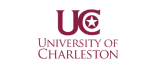 University of Charleston, West Virginia – Doctor of Executive Leadership (DEL)
Mid- and senior-level executives who want to maximize their value and leadership in their organization will want to take a good look at the University of Charleston–West Virginia's doctor of executive leadership (DEL). Candidates learn how to integrate business theory and practical application, develop effective teams, and build an organization ethically and sustainably while contributing to the wider community.
Applicants must have a master's or first professional degree and can expect a rigorous program through which they will learn about recognizing and shaping opportunities for growth, how to nurture and encourage creative action, and streamlining organizations for efficiency and effectiveness.
UCWV's doctor of executive leadership spans at least three years of online and blended courses, along with conferences and annual one-week residencies.

Baker College – Doctor of Business Administration (DBA)
The online doctor of business administration offered by Baker College is for students who want to move into the highest levels of business, shaping the future of decision-making and societal adaptation. This type of program is sought after by those who want to enter academia to teach the next generation of business leadership, operations, and ethics.
With six specializations to choose from, Baker College's online doctorate in business administration program only requires an undergraduate degree for their online DBA. Through 3 ½ years of online courses, supervised and independent research, and a professional residency, students focus on building both knowledge and networks.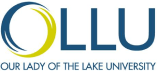 Our Lady of the Lake University – PhD in Leadership Studies
Our Lady of the Lake University (OLLU) offers an online PhD in business leadership studies that takes an interdisciplinary approach to leadership at the highest levels of business, healthcare, and the public sector. Candidates learn about inter- and intra-organizational communication, global leadership theory, ethics and policy development, and leadership research.
Along with the usual requirements, applicants must have a master's degree in any field as well as official GRE, GMAT, or MAT test scores. OLLU's online PhD in leadership studies includes four to five years of online courses, cohort collaboration, and the chance to earn a concurrent MBA degree.
Benefits of an Online PhD in Business
In an increasingly complex world, business leaders must be prepared to meet human and logistical challenges while adapting to accelerating technological and societal changes. Earning a business PhD online lets you access tools for success at the highest levels of business in the convenience of your home or wherever you do your best work. The highlights of learning online in business doctorate program include:
Business without borders.
One of the challenges of online learning is also one of its greatest strengths. What you lose by not being proximally in-person, you gain by expanding your network across the nation and beyond. Business is all about relationships and reach. With an online PhD in business, you get both — right on your computer screen.
Achieve work-life-school balance.
Earning an online PhD in business means cutting out time wasters like commutes and arriving early to get a good seat. Imagine helping your kids with their homework and then simply turning to your laptop for your next seminar, or getting some laundry done between dissertation committee meetings.
Ultimately, the advantages of online PhDs in business versus traditional campus-based programs are determined by your objectives. For many individuals, the convenience and affordability of online learning make it nearly invaluable. For others, it means pursuing their business aspirations without having to relocate or spend time away from home. As you explore the best programs for you, take the time to consider and prioritize your objectives and goals.
Types of Online Doctorates in Business
Online business degree programs provide a diverse range of experiences, such as fully online learning, cohort-based programs, blended or limited-residency, and more. Additionally, you'll need to consider research opportunities (or requirements), internship or co-op programs, the dissertation process, and capstone requirements.
Before applying to programs, take the time to research each potential program and review the program details thoroughly. It's worth noting that some schools that advertise online business doctorates may still require an annual residency or conference attendance, so make sure to check for these requirements.
Fully online
Coursework, discussions, assignments, and research all take place through the school's web portal, but many programs require a residence week each year. You may be required to present papers at periodic business conferences. In some programs, everything may happen online except your dissertation defense. Make sure to double check each program's requirements.
Blended/hybrid
Blended or hybrid online PhDs in business require some degree of in-person interaction. That could involve mentorship programs, cohort teamwork projects, community research, or in-person meetings with dissertation committees. Some hybrid programs offer lectures and coursework online, requiring in-person discussions in between.
Once you've been able to pinpoint what you're hoping to get from your investment, you can narrow your choices by determining how much online versus in-person commitments you can adapt to your schedule. Think of earning your online doctorate business degree like a business plan with goals, parameters, budgets, and strategy.
Timeline for an Online PhD in Business
Even among similarly accredited schools, online PhDs in business vary widely in terms of timeline. Some programs can be finished in just three years, while others may take up to five years of full-time study.
One of the benefits of online PhDs — in business as well as other fields — is the ability to work at your own pace on your own schedule. Students who already have master's-level credits may be able to bypass some required coursework.
Traditional or online, PhDs requiring business research often take longer to complete than programs based around practical experience and fieldwork. Here's how your first few years of an online PhD in business might look:
You'll begin your studies with core courses focusing on business theory, history, laws and ethics, and contextual and practical studies. Some online PhDs in business offer elective courses, while others require a certain number of hours in guided research. First year students may join virtual conferences, participate in annual residencies, or progress toward mentor relationships with business leaders.
Course material may tighten focus and intensify based on career interests. This might include contextualizing communication and ethical inquiry. Some online PhD business programs require independent research at this stage. Students may begin planning dissertation work. In the second year, some programs also set students up with internships or field experience.
In programs that require dissertations, the third year is when students begin working on candidacy and dissertation committee requirements. Depending on the program, students may have to submit academic papers and present at conferences. Other types of online PhDs in business focus instead on networking and building organizational relationships, graduating students after the third year.
Programs with more intense dissertation and candidacy requirements may include a fourth or fifth year, even for full time students. In that case, most of the work is independent, under the purview of a dissertation committee. It may include field research and other practical experience. After that comes the dissertation defense, during which the candidate faces their committee to support their work and determine whether they will earn the degree.
Every online PhD in business program offers unique benefits, options, and requirements. The most successful candidates are those who possess a comprehensive and well-organized understanding of their career goals and needs, and use this knowledge to guide their evaluation of potential programs. To clarify any doubts, reach out to an admissions advisor or program representative for assistance.
Business PhD Learning Outcomes
The primary objective of any business venture is to achieve a return on investment, and obtaining an online PhD in business is no exception. Students gain access to high-level expertise, networking opportunities, powerful technology, and market research. Depending on the program, candidates may collaborate within a cohort to develop ideas, improve organizational skills, and enhance communication.
Continuing education is important for players in any field; but business leadership in particular demands adaptability, innovation, and a keen eye for ever-changing market dynamics. Learning outcomes for business doctorate programs include:
Integrating business theory and practice
Students learn how to analyze history and case studies to avoid mistakes and take advantage of opportunities that present themselves in the real world. Students develop a sense of big-picture outcomes by understanding the foundations that led to them. They'll also compare different business schools of thought and discover how business moves society.
Efficiency and sustainability
Building a better future requires a deep understanding of decision-making, strategy, long-term thinking, and how markets react to innovation. Students will learn to design research methods to help businesses adapt to new needs and expectations. They'll also learn how to put those ideas into practice to help companies grow and weather crises.
Ethics and legal understanding
Because businesses operate in a human realm, there are consequences to every action. Students learn how laws and ethical doctrines keep businesses from harming environments and communities and guide the conduct of organizations. Laws and ethics change through time, so studying their impact can be an important career move.
Better communication, networking, and relationships
Business is all about relationships. Students should learn how to interact with people from a management, human resources, and leadership standpoint, because this can pay deep dividends down the line. The strongest leaders are those who know how to connect with their people and bring out the best in them.
Best practices in business fields
Business PhD students learn from experts with vast experience in the field and in the classroom in order to understand how decisions impact businesses and their communities by examining both successes and failures of the past. Then learn how to apply those principles to present and future contexts.
Specialization in Business Doctorates: Narrow Your Niche
The term "business" refers to a vast array of elements, each with its own history, theories, and cutting edge. The bigger the business, the more complex its many components, which means businesses that want to grow need a more advanced specialist to keep everything in working order.
Business schools often specialize in a particular area. The best PhD for an international CEO would look very different from a program designed for a post-secondary economics professor. Knowing what you're hoping to achieve through your career can help you figure out where to start looking. Here are a couple examples of business specializations you can focus on:
Leadership, organization, management.
Leadership and administration studies for top-level executives looking to expand their credentials and deliver the pinnacle of business operations.
Economics, accounting, finances.
This specialty is the numbers game and covers everything from small business bookkeeping to designing policies for economic recovery and from c-suite financial management to theoretical industry modeling.
Marketing, product development, cultural research.
This specialty is for students interested in the big picture of business as it relates to customers and their interests including market researchers, consultants, and innovation executives.
Information technology management, data collection, statistics.
Graduates with this business specialty should have the tools they need to help businesses predict the future of markets, adapt to meet customer needs, and leverage powerful sources of information to aid decision-making.
Healthcare management.
Though it's definitely big business, healthcare is different because it involves human lives. Ethics and moral considerations are paramount, along with doctorate-level understanding of business theory.
Accreditation & Online PhDs in Business
The U.S. Department of Education works with the Council for Higher Education Accreditation (CHEA) to maintain a database of recognized accreditors that regulate higher learning institutions and educational programs across the country. Just like the USDA stamp on produce, school accreditation ensures that students receive the same quality and ethical experience throughout the region. Without it, there's no way of knowing that you're getting the best return on your tuition investment.
When researching accredited online PhDs in business, choose only schools that hold accreditation from an institutional accrediting agency recognized by the U.S. Department of Education.
Programmatic Accreditation
Another important accreditation to consider when choosing a degree program is programmatic, or specialization accreditation. Some, but not all programs are accredited. For example, it's common for nursing and teaching programs to have accreditation, because both of those professions require licensure. Business schools can also be accredited, and while it's less common for PhD and doctorate programs to hold accreditation, if you're attending an accredited business school for your business doctorate, your program may be accredited. One such accrediting body to look for when considering business school is the Association to Advance Collegiate Schools of Business, also known as AACSB International.
Applying to an Online PhD in Business
The application process for online PhDs in business typically begins with a standard application and a non-refundable fee (which varies for each program). In addition to this, you will need to provide official transcripts from an accredited school, sometimes with a minimum GPA requirement. While not all online PhDs in business require a master's degree, some programs do. It is also important to consider whether the program requires standardized test scores, such as GRE, GMAT, or MAT. Additionally, you'll need to submit a resume and/or curriculum vitae (CV) with a personal mission statement, as well as one to three letters of recommendation. Other application requirements may include:
Assessment test
Online business schools often require proprietary assessment tests for licensure and credentials, personal skills and career focus. These are often just online forms, but for specific details, check each program's application requirements. These assessments help schools determine how applicants fit with their leadership ethics, character considerations, and organizational dynamic.
Admission essay
Think of this as a boardroom pitch about what you'd bring to the program and how you'd use your online PhD in business to enhance the world. Length requirements range from 500 words to 2500 words. Because some programs require periodic publication in business journals, the application essay also demonstrates your ability to write a cohesive statement.
Interview
Interpersonal relationships are a vital component of business leadership. Admissions interviews offer a glimpse into how you handle yourself and communicate your character with strangers. They also give you an opportunity to expand upon what you bring to the table in terms of leadership, ambition, and excellence.
Tuition & Fees
One big difference between traditional graduate schools and online PhD programs is that you save money on housing, commuting, parking, and other physical expenses. Instead, you use your own tech, Wi-Fi, and workspace.
You still pay tuition by credit hour—and that's where cost/benefit research comes into play. Depending on what the program offers; from research to internships, from interactive classroom technology to high-value business conferences, different online PhDs in business require varying credit commitments at a range of prices:
| School | Cost per Credit | Total Credits | Subtotal |
| --- | --- | --- | --- |
| University of Charleston, West Virginia | $700 | 58 | $40,600 |
| Baker College | $915 | 60 | $54,900 |
| Our Lady of the Lake University | $993 | 75 | $74,475 |
NOTE: Some online PhDs in business offer tuition assistance, scholarships, grants, and other options for financial aid. Some candidates can get full or partial sponsorship from their organizations for the additional value they'll bring to the company.
After researching online for which PhD business programs fit your unique needs, the next step may be contacting the institutions' financial aid representatives and advisors to discuss your options. You can also check out our guide to scholarships and grants for information about sources of funding and how to apply.
Salaries for PhDs in Business
Depending on what element of business you're studying, your online PhD may deliver a range of salaries. According to PayScale, the average salary for people with a PhD in business administration is $102,319. Compare that to an average annual salary of $88,974 for people with a business master's degree. More important than those statistics though, is the opportunity to renegotiate your current salary based on all the new value you'll bring to your organization. PayScale reports the following salaries for those with business doctorates with specific job titles.
| Job Title | Average Salary | 90th Percentile Salary |
| --- | --- | --- |
| Finance Director | $114,005 | $163,000 |
| Executive Director | $79,723 | $171,000 |
| Operations Director | $87,899 | $153,000 |